Some time ago we added a post with our subjective ranking of the most useful and well-supported Unity plugins for mobile game development. You can check it our here:
The post is doing so well that we decided to ask other developers about plugins they like to use. Here's what we've got:
RECOMMENDED UNITY PLUGINS
Odin
Odin puts your Unity workflow on steroids, making it easy to build powerful and advanced user-friendly editors for you and your entire team.
Amplify Shader Editor
Amplify Shader Editor (ASE) is a node-based shader creation tool inspired by industry-leading software. An open and tightly integrated solution, it provides a familiar and consistent development environment that seamlessly blends with Unity's UI conventions and Shader use.
Playmaker
The top-rated visual scripting tool for Unity used in Hearthstone, INSIDE, Hollow Knight, The First Tree, Observation, Dreamfall Chapters and more.
Steamworks Complete
Get support for nearly every feature of the Steam client API.
Easy Mobile Pro
Easy Mobile Pro is a many-in-one plugin that greatly simplifies the implementation of common-features-on-every-mobile-game such as advertising, in-app purchasing, game services, notifications, sharing, etc.
Anti-Cheat Toolkit
Anti-Cheat Toolkit (ACTk) is here to add some extra pain to the guys who cheat / hack / crack something in your game.
Master Audio: AAA Sound
Master Audio gives you tremendous ease of use, speed, power and flexibility far beyond any contender. We've coded every scenario from easy to complex so you don't have to! We even have our own flexible "no coding" event-based script to hook sound up if you don't have Playmaker.
A* Pathfinding Project Pro
The A* Pathfinding Project is a powerful and easy to use pathfinding system for Unity. With blazing-fast pathfinding your AIs will be able to find the player in complex mazes in no time at all. Perfect for TD, FPS and RTS games.
Corgi Engine + Handcrafted Art – 2D Platformer Mega Bundle
Combining the complete Corgi Engine asset with 8 full high-quality background packs, this bundle contains everything you need to create your own 2D platformer game.
TopDown Engine
The TopDown Engine is the best top-down action framework out there, whether you're new to Unity, or an experienced developer. Clean code, good practices, optimizations, its strong foundations allow for the creation of both 2D and 3D top-down games. It's very fast and works on desktop, mobile, and anywhere you want.
Platformer PRO 2
Platformer PRO 2 is a powerful and flexible kit for making platform games which extends upon the original five-star rated Platformer PRO
Super Tilemap Editor
Super Tilemap Editor is a powerful and easy to use tile editor with everything you need to create any game based on tiles. Use it not only to create tilemaps but also as a powerful level editor placing prefabs as if they were tiles.
Pro Camera 2D – the definitive 2D & 2.5D Unity camera plugin
ProCamera2D is a plugin for Unity that allows you to quickly set-up a camera for any kind of 2D game. It supports all 3 axes (XY, XZ and YZ) and also orthographic or perspective cameras so it works great for all types of 2D & 2.5D games.
Gaia 2 – Terrain & Scene Generator
Welcome to GAIA 2, the all in one landscape, terrain and scene generation system for Unity that allows you to create stunning mobile, VR, desktop and console scenes in minutes!
Archimatix Pro
Archimatix is a powerful node-based parametric modeling extension for Unity that helps you quickly create mutable props and rich, variable environments.
Mesh Baker
Combine meshes and materials to reduce draw calls. Fix models and create atlases so they can share materials (for static/dynamic batching). Fix scaling, rotation and translation in imported models.
UMotion Pro – Animation Editor
Powerful Animation Editor for animating any type of 3D model right inside Unity. Reduce development time by fine-tuning animations even while being in play mode.
PuppetMaster
Advanced active ragdoll physics complete with ragdoll creation and editing tools.
---
Note: If you want to save a buck, you can always search for a free version of those assets or similar cheaper/free ones. You can also come across really great deals on sales or in bundles either on Unity Asset Store directly or for example on HumbleBundle.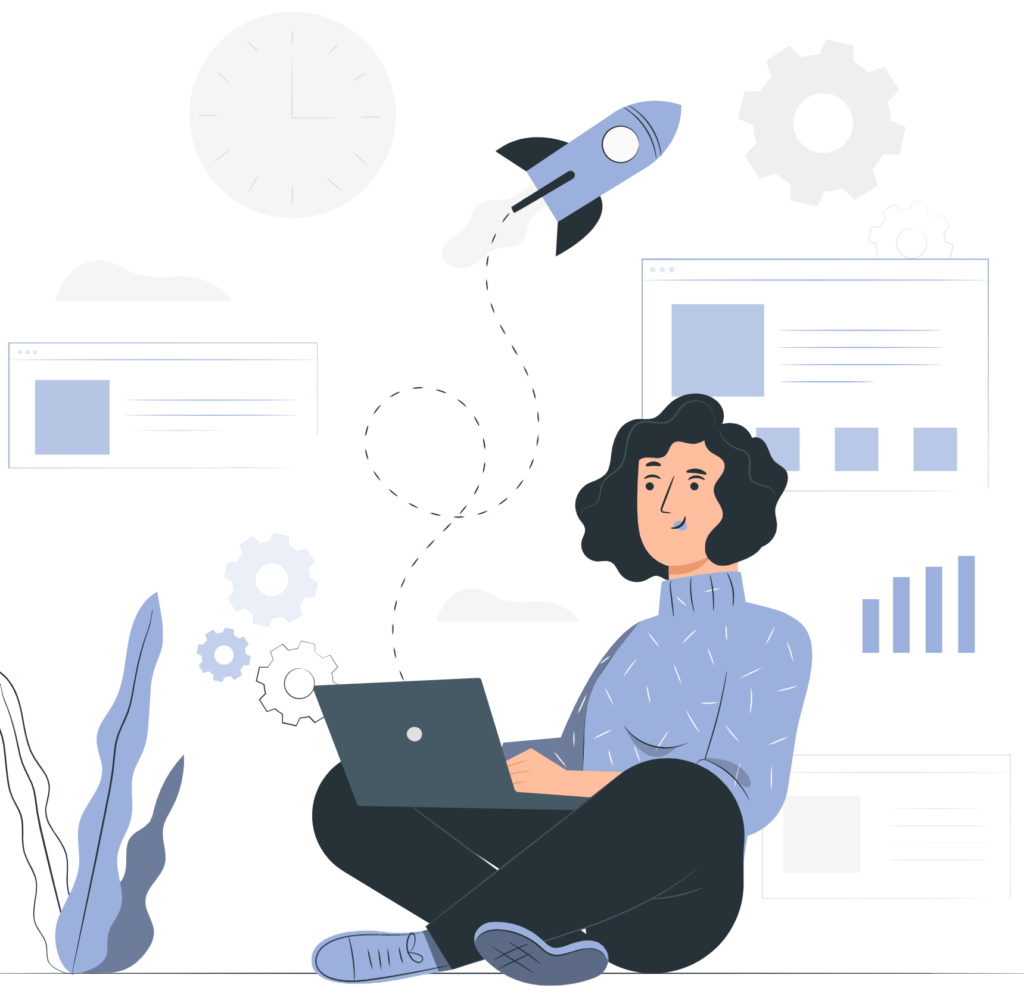 ---
All links to assets are affiliate links and that means that we'll earn a little bit if you click and buy from it. We would appreciate your support. 🙂
All graphics designed by stories / Freepik